10th Planet Durban, South Africa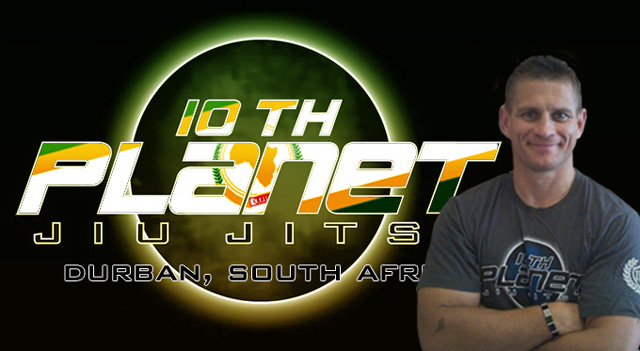 10th Planet Durban is the first official South African academy to receive affiliation from Eddie Bravo.
The club has always been very focused on the technical part of Jiu Jitsu when originally started. Daryl is the current head instructor and the gym currently trains only No-Gi and specialises in MMA / No Gi grappling. Daryl is also a partner and manager of the AFL (Amateur Fight League) which is the 2nd biggest mixed martial arts competition in SA which is a platform for fighters from amateur level to professional. Darryl has spent his life being involved in the Fitness and Nutrition environment. During the period 1996 to 2000 he spent time overseas training all over Europe. In January 2006 he began his own unique training facility utilizing the EVERY MUSCLE EVERY DAY principles. His interesting training methods, fascinating techniques, and amazingly proven results have culminated in continual and rapid expansion of this facility. He specializes in coaching sports strengthening, speed, conditioning and agility in sports such as boxing, judo, Brazilian jiu-jitsu, 10th Planet and is also an avid grappler.
For more information about training with Daryl, please contact him on +27 84 512 3123 or email on darryl@pwrtraining.co.za