10th Planet Poplar Bluff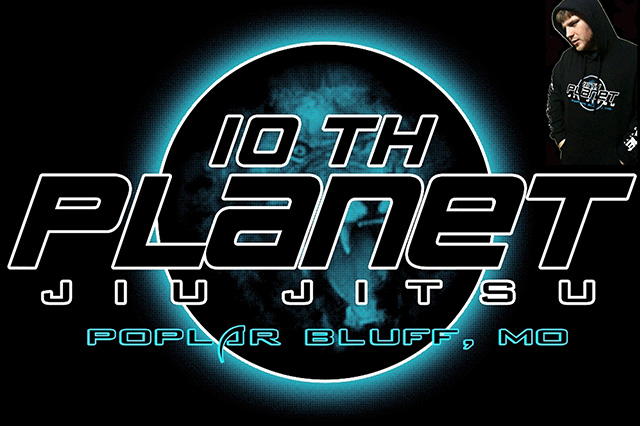 2725 N. Westwood Blvd.
Poplar Bluff, MO 63901
phone: 573-778-FITT (3488)
website: http://www.tenthplanetpb.com

Owned by Jamze Hampleman, Head Jiu-Jitsu Instructor P.J. Sisco. We are Located between St.Louis, Mo. and Memphis Tenn. and open five days a week In the New State of the Art 16,000 sq. Ft. Ozark Fitness Center which is open 24 hours a day. Our five Instructors hold numerous championship titles offer classes in 10th Planet Jiu-Jitsu, Kickboxing, Boxing, Muay Thai, Wrestling, self-defense, Bully Resistance and M.M.A. as an integrated system. We are constantly attending and winning M.M.A. events and tournaments and always striving to improve our knowledge by attending Seminars with our family of 10th Planet warriors. We train and travel like a Team and compete like a Family. Our facility is outfitted with grappling, conditioning and fitness areas which include an indoor running track, heated indoor swimming pool, sauna and every type of fitness equipment required to create today's superior Athlete. Located in the center of town we strive to offer the best instruction and training for our students in a safe, friendly atmosphere. Everyone is welcome here from first day students to UFC champions. "The True vision of a Champion is bent over, drenched in sweat, at the point of exhaustion, when nobody else is looking." Let us help you become the best you, you can be.