10th Planet Winnipeg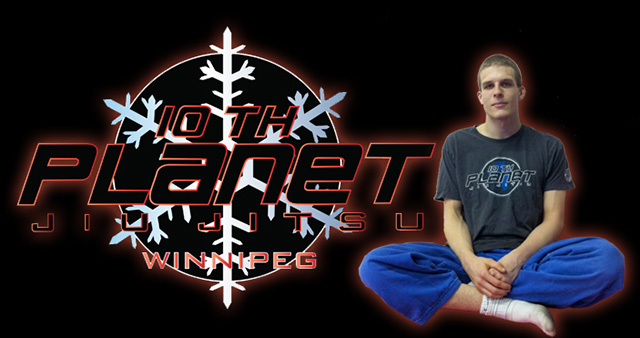 Instructor's Bio:
10th Planet Winnipeg is proud to be your 1st official source of 10th Planet Jiu-Jitsu in Winnipeg. The head instructor Ryan Brick, received his purplebelt under 7th degree Master Sylvio Behring in 2009 since then he fell in love with and has religiously studied the 10th Planet System. In addition to Jiu-Jitsu Ryan has also spent several years studying Wrestling, Judo and Russian Sambo.
The gym is located out of Transform Fitness which is proud to also offer an excellent boxing and Muay Thai program.
In addition to our great martial arts programs we also offer a top notch Strength, Conditioning and Nutrition program taught by Cory Bartell. The program focuses on kettle bells, power-lifting and cross training for BJJ and MMA.
Transform Fitness has an In-House massage therapy service which is a convenient and easy way to compliment an intense training program.
Massage therapy helps with circulation, pain relief, range of motion, injury rehabilition, flexibility, posture, relief of tension and onsite pre-fight preparation.
Owner/RMT Craig Dutton is committed to treating muscles back at 100%, so training can return to 100%
Address
Transform Fitness
360 Keewatin St
Unit 47
Winnipeg, MB R2X 2Y3
Phone: 204 899-6278
E-mail:
transformwinnipeg@gmail.com
http://transformfitness.ca/
http://www.transformtherapy.ca/