10th Planet Highland, MI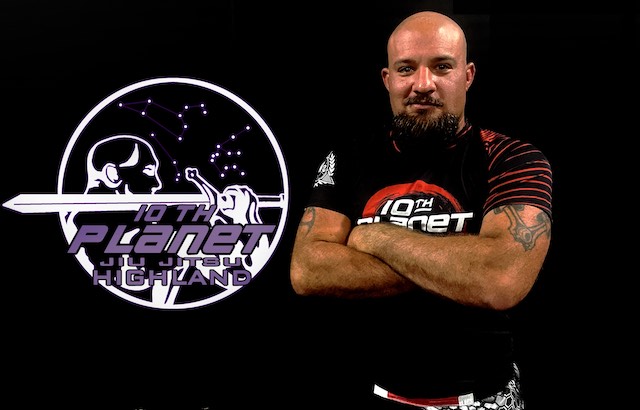 Scott is a black belt under Adlai Cleveland. He Started training and competing in jiu jitsu in 2010 while serving in the United States Marine Corps. When returning to his home in Michigan, he received his purple belt under Walter Cascao. While deciding to focus on his training extensively without a gi, he met his 10th Planet Jiu Jitsu instructor Adlai and fell in love with the system through Adlais instruction. Scott opened up his first 10th Planet Jiu Jitsu program in 2016, 10th Planet Jiu Jitsu Pontiac, which has now become 10th Planet Jiu Jitsu Highland.
Scott has competed successfully at both local and national tournaments and at pro events as a purple and brown belt. Scott is not actively competing currently  but is dedicating his time instructing his students and coaching his up and coming competitors.
10th Planet Jiu Jitsu Highland is located at:
786 Highland Rd. B
Highland, Michigan 48357
Send us a message on Facebook
Facebook.com/10thplanetpontiac or call 248-714-5667