10th Planet Bergen, Norway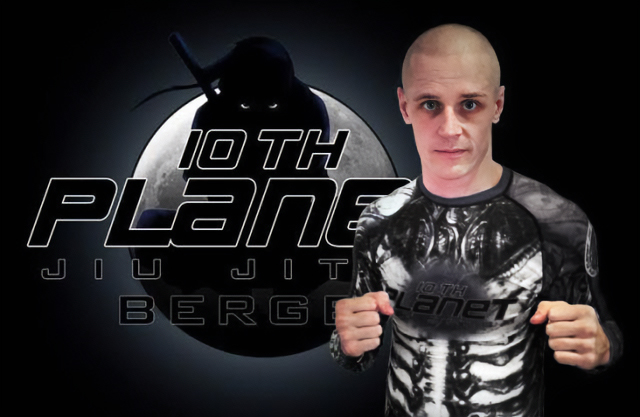 10th Planet Bergen is the first official 10th Planet Jiu Jitsu affiliate in Norway. The gym is located at Nordneshallen near Bergen city center. We offer 10th Planet Jiu Jitsu sessions Monday, Tuesday, Wednesday and Thursday as well as Athletic Development on Fridays and Open Mat on Saturdays. The core mission of the gym is to develop a strong base of fighters for NOGI submission-only Jiu Jitsu!
Head Instructor: Frode Nilsen is a 10th Planet Black belt and certified moonhead under Eddie Bravo. Pro MMA fighter, a longtime 10p Ronin and student of an array of different grappling arts. He started studying the rubberguard and lockdown-game during shootfighting sessions back in 2006 and was immediately hooked on the unorthodox and creative style of 10p. He has obtained the degree of 1.dan black belt in Japanese Ju Jutsu and 1.dan black belt in Kickboxing and became the Norwegian champion in Sanshou 2009. Frode also started out with Greco Roman as a kid and has over 20 years of experience from different martial arts. He is also the man behind The Frodoplata-sub which led to the development of the Gogoclinch in the 10th Planet system. Frode is known to be a highly technical instructor with great attention to detail, and he will guide you thoroughly through each session, whether you are a beginner or an experienced practitioner. You are welcome to drop by anytime for a friendly chat and/or free trial sessions in a serious, but chilled atmosphere among great people!
Gym address: Tiedemannsgate 11, Bergen, Hordaland, Norway
Website: www.10pbergen.com
Email: 10pjjbergen@gmail.com
Phone: +47 40059110