10th Planet Berlin, Germany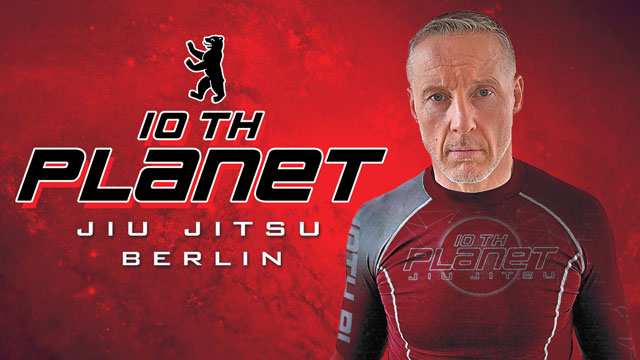 Ralf Warneking
Ralf Warneking is Europe's first 10th Planet black belt under Master Eddie Bravo and the thirteenth black belt within the system.
In 2011 Ralf won the IBJJF NoGi World Championship in the Super-Heavy and Open Class brown belt division. As a purple belt, he took first and second place in the Super Heavy and Open Class divisions at the 2009 IBJJF World Championships in Long Beach, California.
11 years of Mastering the System (from white to black belt) at 10th Planet HQ, he returned to Germany to bring the 10th Planet system to Berlin.
Now in his fifties, Ralf is Germany's only 10th Planet black belt. He still competes regularly, recently winning gold in the Masters' Division at the 2018 NAGA European Championships in Amsterdam.
With an additional black belt in stand-up combat under Viktor Köhl, a degree in natural medicine and certified personal trainer, Ralf is passionate about spreading the 10th Planet Jiu Jitsu system throughout Europe.
10th Planet Berlin
10th Planet Berlin is dedicated to creating champions both on the mat and in life. Most important to us is to foster and healthy and winning attitude in the mindsets of our students. No matter your age or skill, 10th Planet Berlin is ready to help you grow and achieve your goals.
About the classes
Taught in English and German, our Jiu Jitsu classes are hosted in a warm and welcoming environment that caters for all levels and objectives, be it keeping fit, training for competition, or wishing to explore the world of martial arts.
Contact
Website: www.10thPlanetBerlin.de
Instagram: instagram.com/10thplanetberlin
Facebook: facebook.com/10thplanetberlin