10th Planet Grants Pass, OR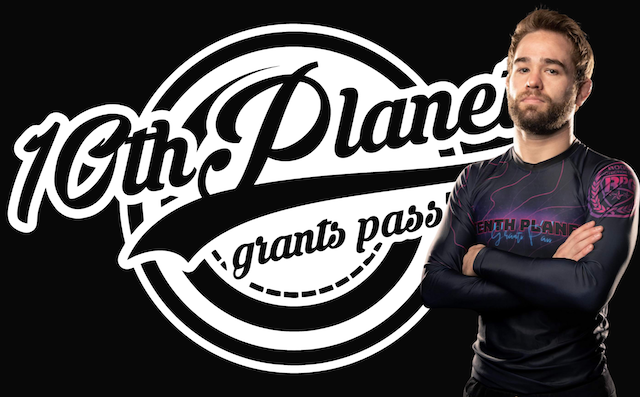 Andrew Alexander, is a black belt under Eddie Bravo and the owner and instructor of 10th Planet Grants Pass. He was officially certified by Eddie Bravo to teach the system in October 2013.
Andrew strives to help each student reach their full potential. He believes in the 10th Planet system and how it has helped him and changed his life for the better, and he wants each person who comes in the door to experience that too. Andrews passion is evident in his consistent training, competing, and achievements. He frequently travels to other 10th Planet schools to train and learn from others in order to better himself and better his own students. Andrew is an avid competitor and has numerous first place wins, as do his students. Combined, Andrew has over 7 years of wrestling and Jiu Jitsu experience.
At 10th Planet Grants Pass, the atmosphere is inviting and accepting of everyone. All skill levels and ages are welcome! Every student gets the attention and instruction needed to make sure they are reaching their full potential! There are classes for kids, women, advanced, and fundamentals!
You can find all of the class information including schedules and prices at one of the locations below:
Address: 2185 NE Spaulding Ave Unit A1
Grants Pass, OR 97526