10th Planet Scottsdale, AZ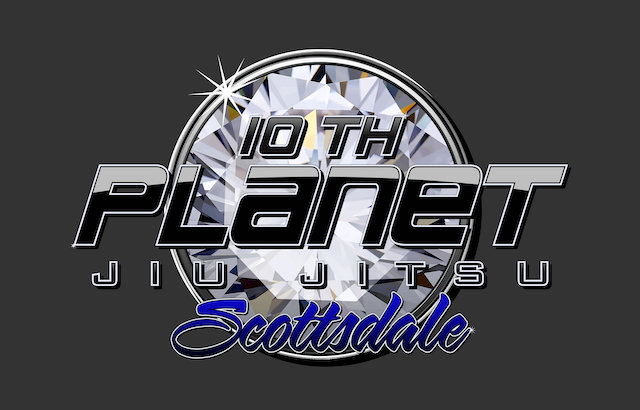 Steeyle Levine is a certified 10th Planet Jiu Jitsu Black Belt. Native to Arizona, Steeyle had an interest in martial arts early on starting his journey in Tae Kwon Do. Steeyle participated from ages 7-13 receiving his black belt in 2002. Though he was hungry for more and eager to continue his growth in martial arts, school was his priority. After graduating high school, Steeyle longed to return to martial arts.
He began to watch a lot of UFC as it became more mainstream. Steeyle would then train with friends in his backyard until one day he decided to try a local tournament. After taking second place he knew he was very interested in continuing the Jiu Jitsu journey. Another tournament later with a first round loss Steeyle knew he needed to find an academy. After listening to Joe Rogan commentate and talk about his friend Eddie Bravo and his unique Jiu Jitsu system Steeyle did some research and found that 10th Planet Phoenix was in his area. After attending one class he was absolutely hooked.
Steeyle started officially training in December of 2009 under John Botello at 10th Planet Phoenix. Not long after taking the next step into martial arts with Jiu Jitsu, he knew immediately that this was his calling. Recently having earned his Black Belt back in December of 2018 becoming John Botello's first black belt, Steeyle has made the leap to chasing his dream of being an owner/head instructor at his own academy. Steeyle has been an active competitor in the community participating and winning in tournaments such as Grapplers Quest, NAGA, 10PQ, Fight 2 Win, Bull Pen Submission Series, and Last Warrior Standing to name a few.
After a decade of dedication to the sport, competing and teaching Steeyle is ecstatic to be bringing the second 10th Planet academy to the Valley of the Sun.
Address
14202 N Scottsdale Rd Suite 100
Scottsdale, AZ 85254
480-600-8640
10thplanetscotsdale@gmail.com
www.10thplanetscottsdale.com