10th Planet Belgrade, Serbia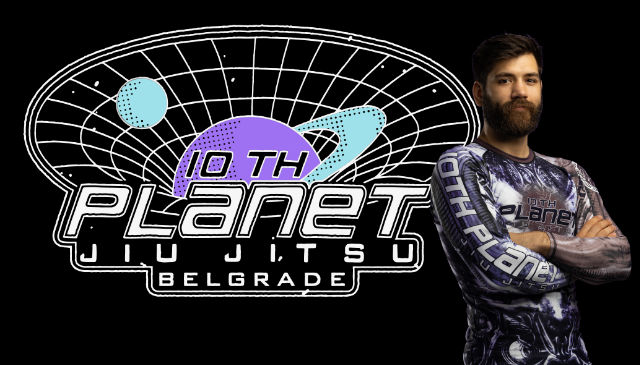 10th Planet Belgrade offers world class no-gi jiu jitsu training and is the first official 10th Planet affiliate on the Balkan peninsula.
Join us to learn to protect yourself and your loved ones, to effectively move your body, to apply leverage and to expand your mind by mastering the 10th Planet system techniques. While progressively pushing your limits, you will actively problem solve under pressure and ultimately, grow as a person.
We provide a systematic training approach to Jiu Jitsu to students of all levels.
Whether you are a complete beginner or a full pro, you will enjoy our friendly, hard-working and safe training environment.
Instructor
The head instructor of 10th Planet Belgrade is Dejan Zabunovic. A well known amateur and pro competitor and now a 10th planet Pioneer in Serbia.
Dejan has fallen in love with jiu jitsu and pursued the 10th planet style from his early career. Over the years, it became clear that his hard work paid off, as his technical and teaching skills improved immensely.
After dedicating his career to the 10th planet family and leading a group of ronnins, Dejan received his 10th Planet brown belt under Lauri Kappinen in 2021 and opened the academy of his dreams.
Today, Dejan's main goal is to build his students and to push the envelope with what is possible in the world of jiu jitsu.
Address: Gavrila Principa 48, Belgrade, 11000, Serbia
Website: 10pbelgrade.rs
E-mail: info@10pbelgrade.rs
Phone: +38163682557