10th Planet Dubai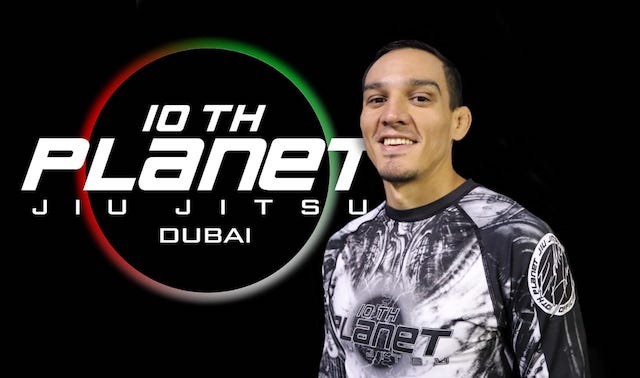 10th Planet Dubai offers the best of 10th Planet Jiu Jitsu and is the only gym of its kind in the region. Learn 10th Planet's Jiu Jitsu in a professional, safe, and comfortable environment. Our goal is to ensure that our members meet their desired levels of fitness and skillset and have a great experience overall.
10th Planet Dubai welcomes people of all ages and skill levels and offers various classes to choose from. We encourage our students to be creative and develop their own style. Join us for our fun, exciting, and informative Jiu Jitsu classes.
Find out more about us on our website www.10thplanetjj.ae and follow us on Instagram and Facebook @10thplanet.dubai to keep up with what is happening at our branch.
Address:
Basement of Bin Meshar Building,
Back entrance,
Hessa Street,
Dubai
Head Coach Jacob Tapia
10th Planet Black Belt Under Master Eddie Bravo
2nd Degree Black belt in American Tae Kwon Do
Been training MMA since 1995
First 10th Planet affiliate in Latin America