10th Planet Mission Viejo, CA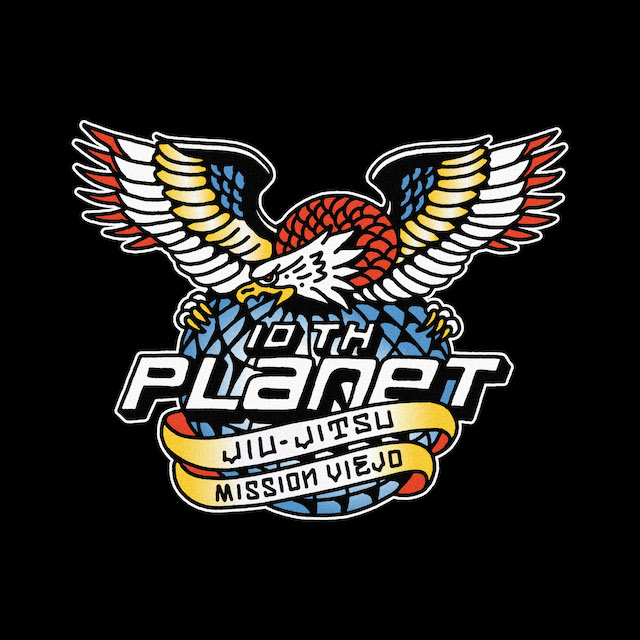 This is south Orange County's first and only 10th Planet location. 
At 10th Planet Mission Viejo we offer programs for Kids and Adults in Jiu Jitsu (Gi/No Gi) Judo, Wrestling as well as Muay Thai. 7 days a week. Please call/email for up to date schedule. 
Membership Website (join10pMV.com)
Gear Website (shop10pMV.com)
IG: @10thPlanetMissionViejo
Email: 10pMissionViejo@gmail.com
Phone: (714) 599-1880
10th Planet Mission Viejo
25546 Jeronimo rd suite #1
Mission Viejo, Ca
Here's a little about our owner, Matt Salinas, as well as some of our other coaching staff. 
MATT SALINAS
My name is Matt Salinas and I am a jiu-jitsu black belt with two decades worth of martial arts training and over a decade of coaching experience.
Along my journey, I have been fortunate enough to travel the world to coach some of the top fighters in the UFC, Bellator, and Rizin. Such as former UFC World Champion Carla "Cookie Monster" Esparza, and top UFC flyweight standouts, Ian "Uncle Creepy" McCall and Louis "Da Last Samurai" Smolka, to just name a few. I have been the head coach for the MMA grappling team at Team Oyama MMA in Irvine and the head coach at 10th Planet locations Costa Mesa, Orange, and Buena Park. It is now my mission to lay roots in and serve the community of South Orange County.
What you can expect from my classes is a positive and beginner-friendly, family environment with a holistic approach to martial arts training. Meaning I want my students to be well-rounded. You will learn jiu-jitsu/wrestling for sport as well as self-defense. Not just one or the other and during class, I will point out the application for the given technique (sport, MMA, self-defense, or all)
I also place a massive emphasis on mobility and breathing techniques in my teaching as I believe those are keys to longevity in training, competition, and in life.
Although I do enjoy teaching the athlete, what holds my heart will always be teaching the fundamentals/beginners class. The fundamentals are vital. The building blocks to everything that we do.  Additionally, I love witnessing the growth and evolution of a person at the start of their journey. Seeing the light bulb go off and witnessing the newfound confidence instilled in an individual that just began walking their martial arts path is what drives me to continue serving the community.
If you have any questions for me please don't hesitate to reach out. 
See you on the mats
••••
KYLE CHENE
25 years of wrestling experience/ Division 1 at Cal Poly San Luis Obispo/ 3x PAC 12 place finisher/JUCO California All American /CIF Masters Champion/ California State place winner. California Freestyle/Greco multiple State Champion
Wrestling doesn't discriminate. No matter your body type — height or weight — there is a place for you in wrestling. This amazing sport embraces and teaches an array of life lessons.
In the class you will gain the following:
Self-Confidence

Discipline

Mental Toughness

Sportsmanship

Competitiveness

Physical fitness

Self-Defense
Techniques will include:
Body positioning

Takedowns

How to control an opponent

How to defend against different types of attacks

All the intricate details to improve your wrestling/grappling

••••

CHRIS PAEZ

I am a Professional Muay-Thai fighter/ Fit coach with over ten years of experience in competition and five years of coaching in a professional setting. 
With over twenty-five sanctioned fights and three amateur titles in the state of California, Thai boxing has been a lifelong passion for me. I've had the privilege of learning under the tutelage of coach Tyler Wombles at Classic Fight Team. Along my journey, I've gotten to travel the world, compete and train at world-class gyms such as Mikes gym in Holland. I look forward to sharing my knowledge and experiences to teach the beautiful art form of Muay Thai.

What you can expect from my classes is a very technical Dutch-Thai approach to the art of eight limbs. I teach a western-style of Thai-Boxing which emphasizes a boxing heavy, low kick form. I am a firm believer in building a solid foundation in order to create your own style. Classes will be hands-on drilling with partners, practicing set combos, and conditioning the body to be fight-ready. Whether you are looking to get fit, learning how to defend yourself, or becoming a champion, I'm here to help you along your Muay Thai journey.
Matthew Salinas
Owner/Head Instructor – 10th Planet Jiu Jitsu Mission Viejo
Matt10thplanet@gmail.com
(714) 599-1880 – Direct Line