10th Planet Melbourne South, Australia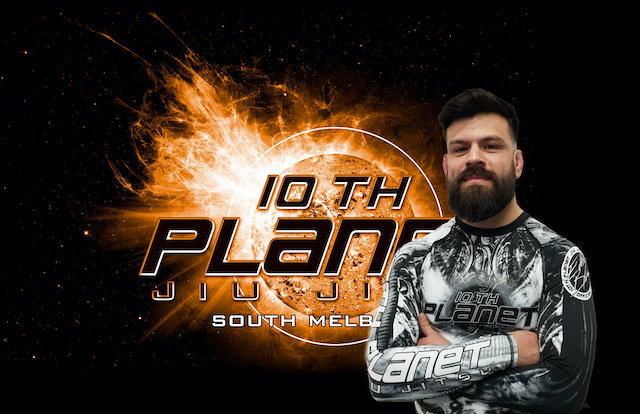 Instructors:
Josh started his martial arts journey 24 years ago, studying and training in Zen Do Kai Karate where he achieved Shodan Ho (black belt) rank at the age of 15.
Continuing his journey in martial arts, he began studying Koryu-Uchinadi Kenpo Jutsu where he holds his 2nd Degree Black Belt. During his time studying both Zen Do Kai and Koryu-Uchinadi (KU) Karate, he also undertook extensive Muay Thai kickboxing training.
In 2006, Josh began his 10th Planet Jiu Jitsu journey under Master Eddie Bravo, travelling to train and learn at 10th Planet HQ in Downtown Los Angeles. He is committed to visiting HQ regularly to keep his knowledge sharp and ensure the highest quality instruction is delivered on his mat in South Melbourne, Australia. He holds the rank of Black Belt under Master Eddie Bravo.
While Josh teaches 6 days a week at his South Melbourne academy, he is also a qualified remedial massage therapist.
Josh carries extensive experience in:
● Personal training & group fitness instruction.
● Wrestling.
● Stand up striking / kickboxing / Muay Thai.
● MMA training and preparation.
● Strength and conditioning.
He leads a team of instructors and coaches out of 10th Planet Jiu Jitsu South Melbourne, a school close to the heart of the Melbourne CBD providing more than just jiu jitsu.
Josh has also dipped his feet in the MMA scene, most notably competing on a BRACE card in Sydney in 2014. He regularly competes in no-gi jiu jitsu tournaments around Australia.
Visit 10th Planet Jiu Jitsu South Melbourne:
122 Gladstone Street
South Melbourne VIC 3205
Australia
Click here for Google Maps
P: +61 430 450 423
W: www.10thplanetsouthmelbourne.com.au
E: josh@10thplanetsouthmelbourne.com.au
Click here for Facebook